"The Lord is close to the brokenhearted and
saves those who are crushed in spirit."
—Psalm 34:18
As we move forward into the month of January, we look back on the holiday season we just passed through. Hooray! We survived! All across the United States, and even around the world, people scurried to fill their holiday season with hustle and bustle of buying gifts, decorating, attending parties, celebrating with family and friends, and generally having a glorious time.
But, in the midst of all this noise and celebration, there are always those of us who have a tinge of sadness during that season of the year. We recognize that not every Christmas memory is one of joy or excitement. Yet, we do not want to "rain" on the holiday parade of others.
As I've shared on this blog previously, in mid-December of 1981, my dad died suddenly of a massive heart attack at the age of 74. Four years and just one day later, my mom also died suddenly of a cerebral hemorrhage at the age of 81.
They have obviously been gone from more than a third of a century. Yet, from time to time, particularly as an only adopted child, I feel the awful weight of their sudden deaths invade my spirit. It makes Christmas a time that is framed with a sense of grief and loss. In this, I know I am not alone.
One of the enormous blessings of being a child of God through the loving sacrifice of God's one and only Son, Jesus, is that I know God understands my grief. After all, He watched His totally blameless Son die on the cruel Roman cross at Calvary, all the while knowing that Jesus was dying in place of humans whom God had chosen to belong to Himself. This is a grief—God's grief—that we simply cannot imagine.
In responding to such a God, King David wrote these words, as found in Psalm 34:18:
The Lord is close to the brokenhearted and saves those who are crushed in spirit.
What a comforting thought: God is close to those who are crushed in spirit.
The songwriter Lucy Rider Meyer captured this thought—as well as the text from Isaiah 55:1—in a song that is sung so well by the late Donald Doig. I've included this song in a link below.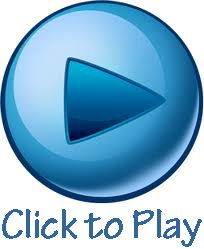 As we begin another day, let's be mindful that there are those around us—not only at Christmastime, but all through the year—who are dealing with grief and loss. We can be very helpful to them by letting them know that God understands their grief and so do we. We can be a genuine source of comfort to them now and all through this year that has just begun.
Copyright © 2019 by Dean K. Wilson. All Rights Reserved.